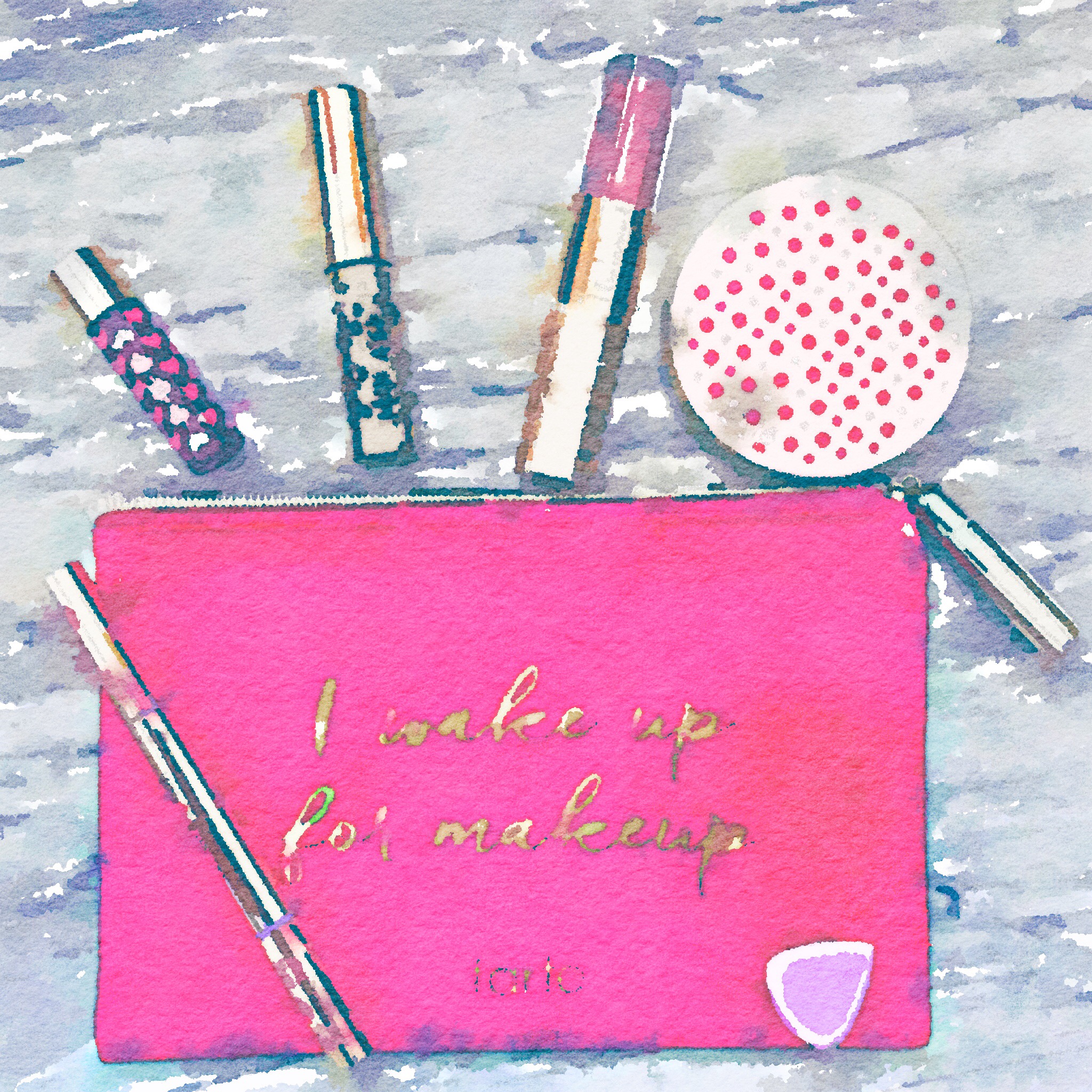 Review: Tarte Double Duty Beauty
I am always on the hunt for something new and interesting. Makeup is supposed to be fun and exciting. Even in the midst of looking for the next new thing, I have my go-to products that I always come back to. I recently realized that a lot of these products just happen to be from the Tarte Double Duty Beauty line. My love affair first started with the Hybrid Gel Foundation. This foundation was a God send after my skin dried out from taking isotretinoin. Since then, I have tried a lot of other products and Tarte has become one of my favorite brands.
One of the most popular items from Tarte's Double Duty Beauty line is the Shape Tape Concealer. Though it is a little pricey at $25 a tube, it is so worth it! The formula is creamy, pigmented and blendable. It is perfect for covering blemishes as well as concealing under the eyes. The only problem is that it can be a little drying under the eyes if you have dryer skin. Currently, I like to layer it with my Maybelline Age Rewind and it is the perfect combo.
I am all about products that have dual purposes because I travel so much. They just make things easier and free up space in my bag. One of the newer Tarte products is their Blush & Glow highlighter and blush duo. I love the formula of this. The products are smooth and blend easily. The blush is not too pigmented, but buildable. I love the highlighter because it gives me a glow without being sparkly or accentuating texture. Beyond that, the packaging is beautiful, sleek and compact.
To help blend out concealer and foundation, there is the Double Duty Beauty Quickie Blending Sponge. I have to say, this isn't my favorite sponge. It is just a little too stiff for my liking. I much prefer the Eco Tools sponge.
One of my all time favorite mascaras is the Light, Camera, Lashes from Tarte. So, I was more than happy to try out their Maneater Mascara. On their website, It claims to curl, lengthen and to give lashes 23x more volume. I have to say, I think it does all of the above. I love using this because it gives me the volume I want and keeps my lashes curled all day without any smudging or flaking.
Another awesome product to travel with is the Tarte Lip Sculptor lipstick and gloss duo. I love a glossy lip. With my skin being so dry, I need as many moisturizing products as possible. I love this because the formulas are pigmented and comfortable to wear. You can layer them or wear them on their own. The lipstick is so creamy and the gloss is not too sticky. Being that they are so compact, it is a great product to keep in your purse.

A similar concept to the lip sculptor is the Tarte Lip Architect. This is perfect for the girl on the go that does not want a glossy lip. It is a cream finish and it super moisturizing. One side is a lip liner and the other is a coordinating lipstick. While I enjoy the application, these are not the longest wearing but they are very comfortable.
The final product for today is the Sweet Tarte Fragrance Rollerball. This is a nice sweet fragrance. I like to keep this roller ball in my purse to use after going to the gym.
Over the last year, Tarte has become a favorite brand. Their double duty line has so many amazing products! Right now, Ulta even has a set with the full size highlighter/blush compact, lip architect, mini mascara and roller ball perfume. The whole kit is only $36!
What are some of your favorite Tarte products?
Xoxo Sammie