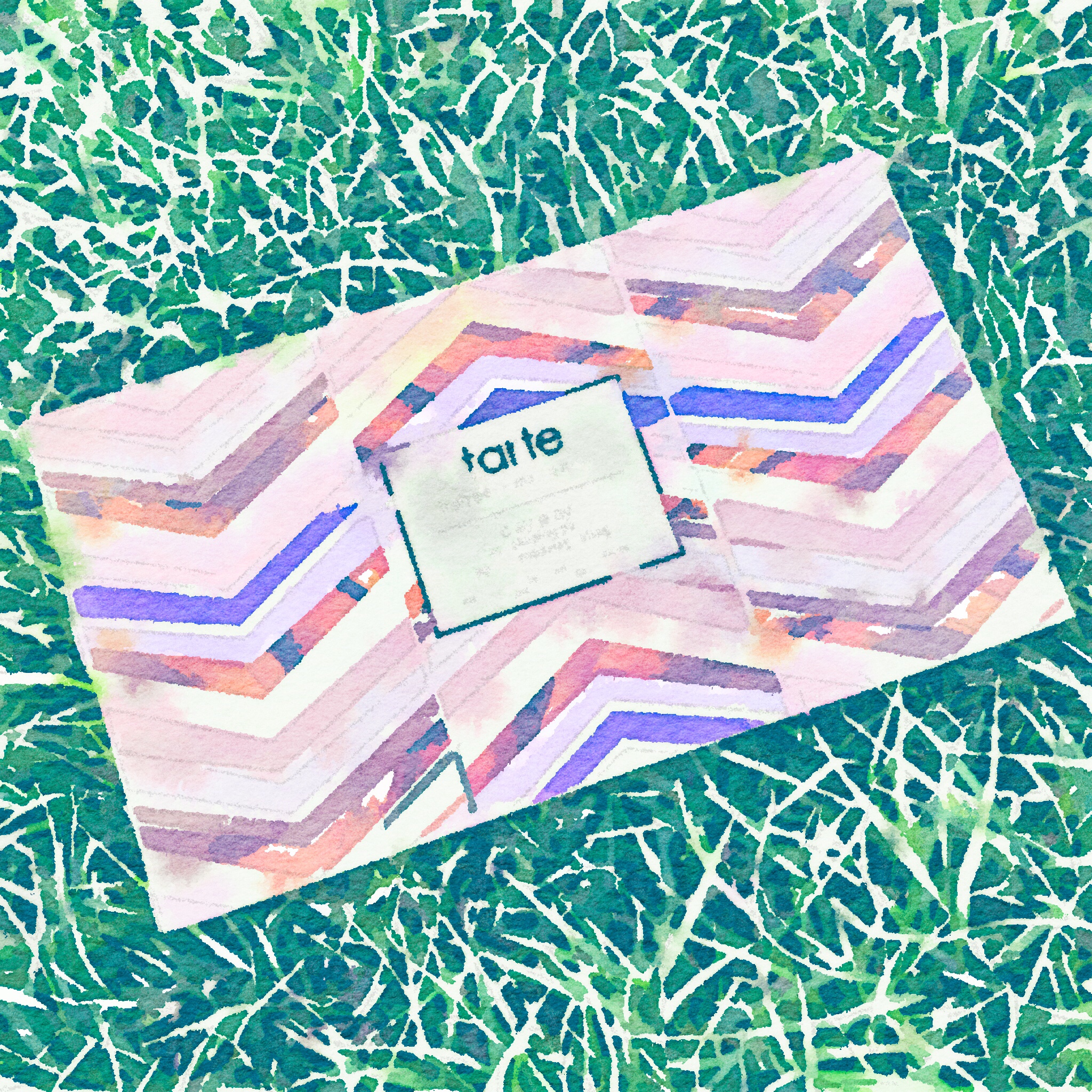 When traveling, I am pretty good at keeping my clothing, shoes and accessories to a minimum. Where my real problem is when I go to pack up my makeup. I start off thinking that I will not need much and end up with two makeup bags, a brush bag and a few random items shoved in my purse. Because of that, I am always looking for the perfect all-in-one product to help cut down on the number of items I "need" to bring with me. That's what I was looking for when I picked up the Tarte Clay Play palette.
"Define & contour your features with this universal 'power sculpting' palette – like shape-wear for your face! Sculpt your eyes, brows, nose & complexion with 12 essential shades: nine neutral-to-smoky matte shadows with buildable color, and three sculpting face powders contour a variety of skin tones. Each microfine powder blends to a natural, long wearing finish minus the harsh lines. The secret's in the clay: it helps balance & replenish skin so you get the most even payoff without creasing, caking, or flaking. #slaywithclay" -Ulta Beauty
The Tarte Clay Play palette is full of everyday neutral matte shades. There are 9 smaller pans that can be used as eye shadows and 3 matte face powders to use to bronze and contour.
While all of the shades are matte neutrals, there is a wide variety of tones. For me, Sand is the perfect all over base shade while Solstice is perfect as a matte brow bone highlight. I use Instinct, Dunes, Journey and Stone as my transition shades for neutral and cool toned looks. Ember is perfect when I am going for a warmer look while Onyx works great to deepen the outer-v to create a smokey look. I also use Smoke to fill in my brows.
As for the face powders, I have found that I like to use all three. I will go in lightly with a big fluffy brush and Timber to bronze up my face. Then, I will use Terracotta to contour my cheeks and jaw line. I like to finish with Desert to deepen my contour a little more, but closer to the hairline.
My final thoughts? I am really in love with this palette. I have had it for about two months now and I use it every single day. While it isn't a stand alone palette for me, I love it as a companion palette. I like to pair this with palettes that lack transition shades, such as the KVD Saint & Sinner, Huda Beauty Desert Dusk and Natasha Denona Aeris palettes. What makes this palette so great to travel with is that it has any matte/neutral eyeshadow I could need, a brow powder and my bronzer and contour shades. So it is basically 4 products in one. The powders are pigmented and all blend beautifully and, I have to say, Tarte makes my favorite black shadow. I HIGHLY recommend this, especially if you travel a lot or need a multipurpose palette.
What is your go to palette for traveling?