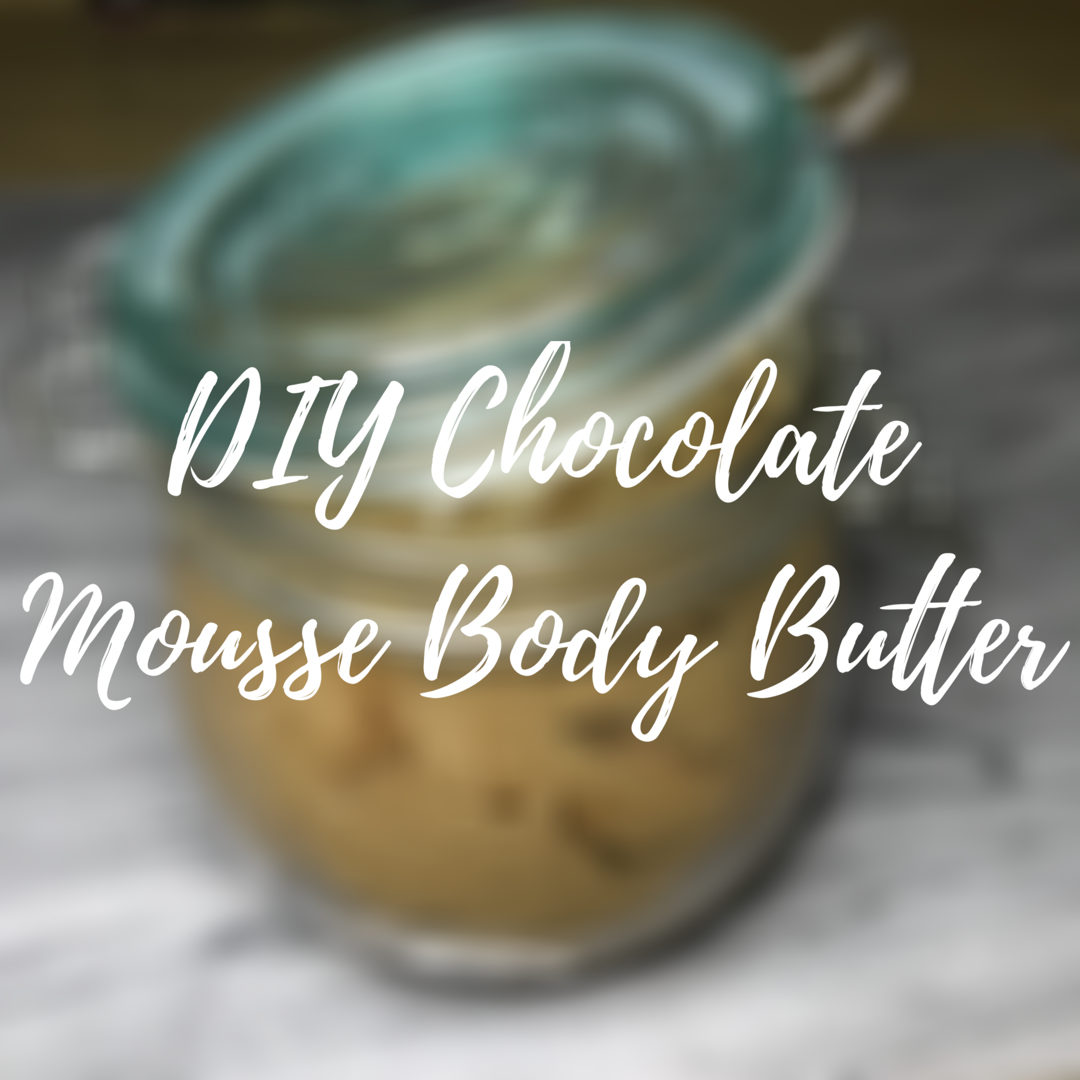 DIY: Chocolate Mousse Body Butter
My husband has the worlds biggest sweet tooth. If he could, he would have cake everyday. In fact, there has been multiple times where he has said that the only thing he loves more than chocolate and coconut is me. So, I thought why not make something that combines his two favorite things?

Though it does take a little long than most of the recipes I share, there is only three ingredients.

1 cup Shea Butter
1/2 cup Coconut oil
1/4 cup 100% Cocoa Powder

First, you want to melt your coconut oil and shea butter together. You can either do this on low heat using your stove top, or in 30 second intervals in the microwave. It is important that they melt together and that there are no clumps of shea butter left.

After everything is melted, leave the mixture on the counter to cool for about 20 minutes. After that, place in the fridge for another 10-20 minutes to help it firm up.

Take the mix from the fridge. If it is too firm, let it sit out for a few minutes. You want about the consistency of the room temp coconut oil to get the best whip.

Whip the mixture for 2 minutes. Now, add in your cocoa powder and whip until it is uniformly mixed. You want your body butter to look like fresh chocolate mousse.

And that's it! Keep in an air tight container at room temp. The mix does not contain water, so it should easily keep for a few months.
Though it may take about an hour to make, it is well worth it. The shea butter and coconut oil are deeply nourishing. They can be a little heavy on the skin, but they will do wonders. The chocolate is detoxifying and makes this mix smell heavenly. This always leaves my skin soft with a sweet scent, but with out feeling artificial.
Will you be giving this diy a try? What would you like to see next?
Have a great week!
Sammie