L'Oréal Infallible Fresh Wear 24hr Foundation and Full Wear Concealer
I love trying out new foundations. As someone who has skin that switches between dry and oily, I am always on the hunt to find the perfect base. So today is all about the new L'Oreal Infallible 24 Hour Fresh Wear Foundation and Full Wear Concealer.
Right now, it is winter and my skin is drier than ever. I have been having a hard time finding a base that gives me the coverage I like without looking cakey or dry as a desert. Ideally, I love a foundation that is full coverage, long lasting, and doesn't accentuate my pores or fine lines.
The L'Oreal Infallible Fresh Wear 24HR Foundation retails at Ulta for $14.99. Currently, there are 30 shades in the range and the formula claims:
Up to 24 Hour Fresh Staying Power
Long lasting foundation with their most lightweight, breathable texture
Waterproof, transfer-resistant and sweat-resistant foundation
Medium-to-full buildable coverage foundation, natural finish
As for the L'Oreal Infallible Full Wear Waterproof Concealer, I am getting Tarte Shape Tape vibes. At Ulta, it retails for $12.99 and there are currently 25 shades. As for the claims, L'Oreal states the concealer is:
Waterproof, transfer-resistant, fade-resistant
Cover, contour, and shape your face
Completely covers imperfections, minimizes redness and scars
For the wear test, I applied my makeup around 10am and wore it for a full 12 hours. I spent my day on my feet and working. Here is how it wore. If you are interested in seeing more, check out my wear test and review video.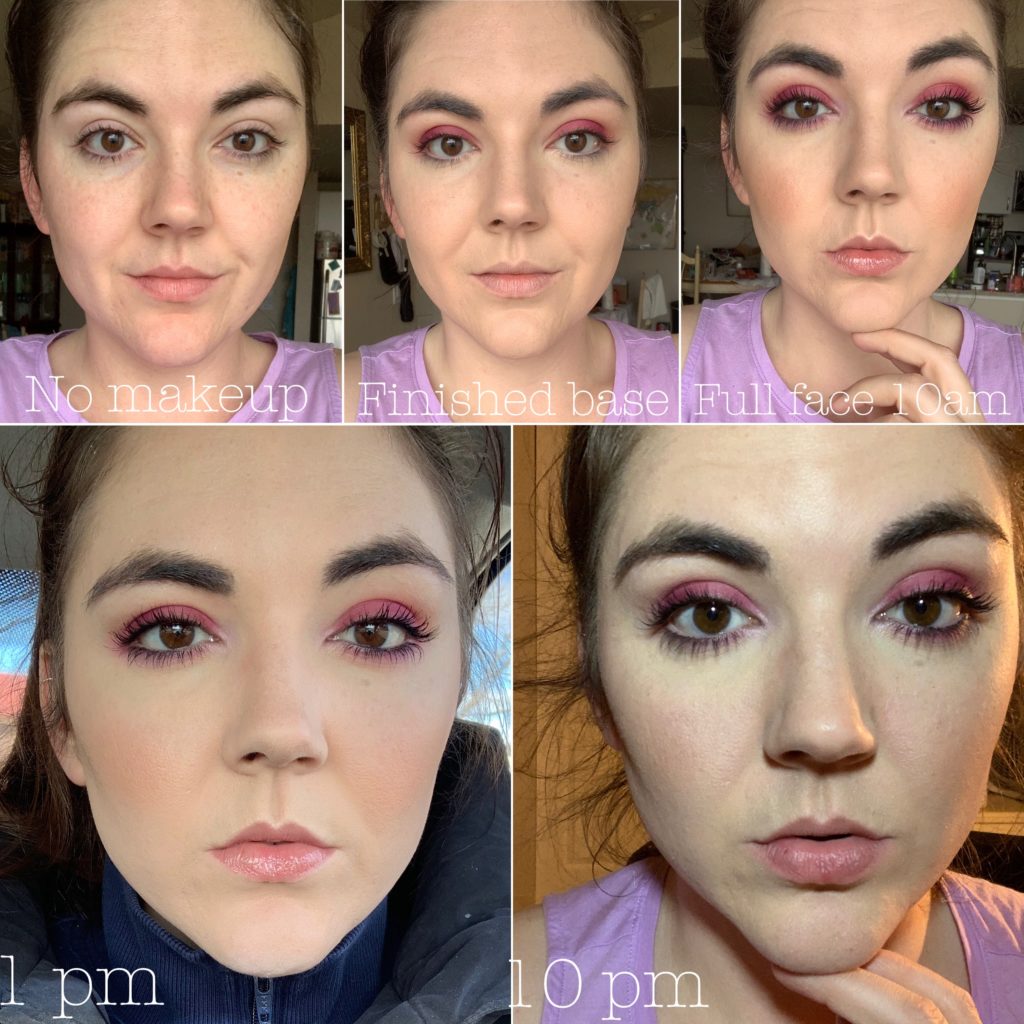 If you watched the video, then you already know that I am in love with the foundation. For me, it wore all day and it only wore off slightly on the areas that I tend to touch a lot. I did not notice any transfer on my phone or clothes. Best of all, my skin stayed looking fresh and I feel it really did help to smooth my skin and minimize my pores. I also love that it comes with a pump!
As for the concealer, I did like it but it is not a new favorite. It reminds me a lot of Shape Tape, but I like it a lot more than Shape Tape because it is not as drying. It blended really well and did not crease after I powdered it. I will say, it is definitely not waterproof (see video for evidence lol). While it is a nice drug store concealer, I still love my Becca Ultimate Coverage Longwear Concealer.
What about you? Do you plan on trying these out?
Have you seen my recent posts? Storybook Cosmetics Little Women Palette and Is Boxycharm really worth it?