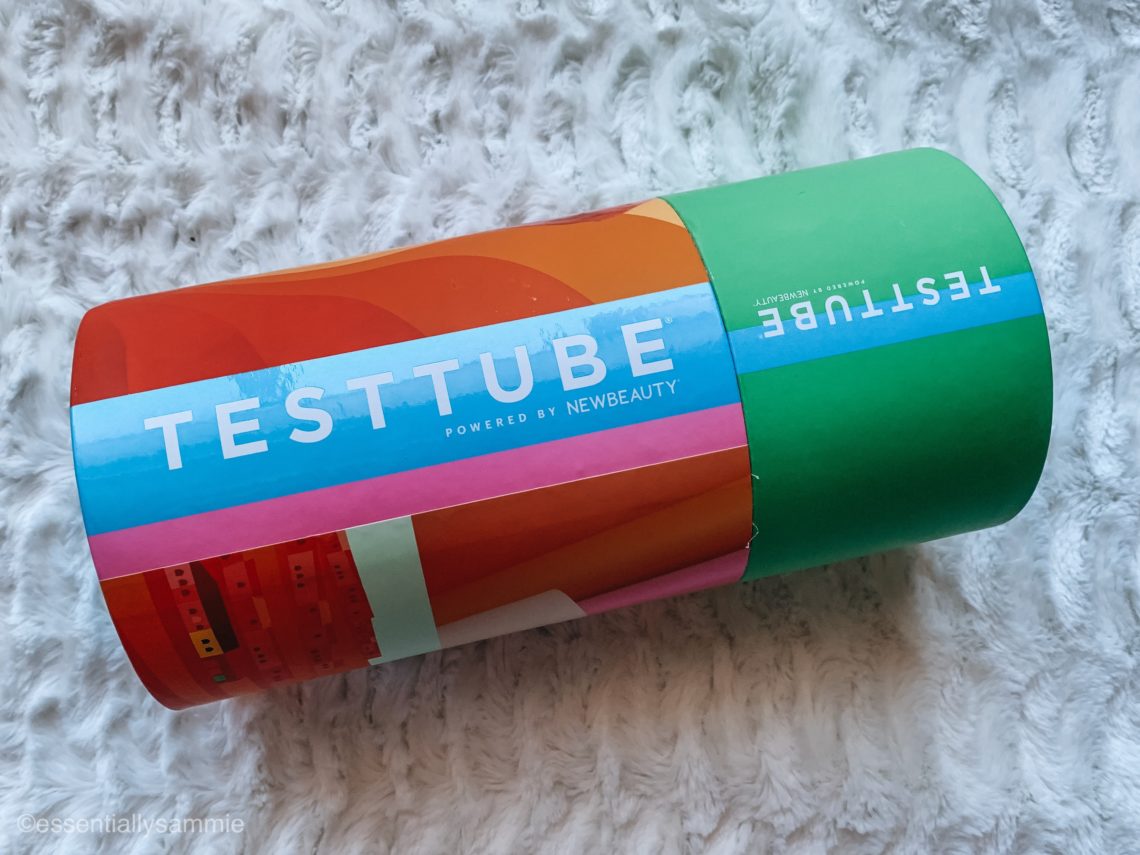 Test Tube Beauty- March 2019
I think its time that I admit it, my name is Sammie and I have a serious affinity for subscription boxes. Honestly, I just love that fact that I can pay a set amount of money and receive a box full of good products that are worth wayyyy more than I actually paid. I guess I just really love a good deal.
If you've been here a while, you know that I love Boxycharm and I was a long time subscriber. Since unsubscribing, I have been looking for something new. That is when I came across Test Tube by New Beauty. Whereas Boxycharm is heavy on makeup, Test Tube is more about skin care. Seeing as I am going to be 26 in a few short weeks, I guess it is about time I start taking my skincare more seriously. I subscribed to Test Tube and received my first Test Tube box on March 3rd. You can check out the unboxing above, but this post is all about a review of each product to see if this subscription is really worth the $40 price tag.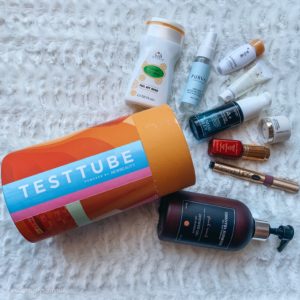 Just a quick summary, Test Tube comes every other month and is $29.95 plus another $9 for shipping. In March, we received 9 full sized and deluxe sample-sized products.
Reviews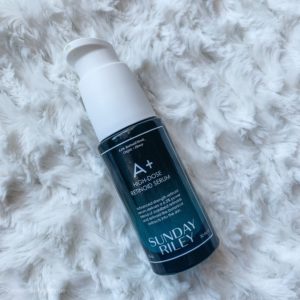 Sunday Riley A+ High-Dose Retinol Serum $85 I am so in love with this product! I feel like that my skin has been so much clearer. Plus, I have noticed a big difference in the discoloration on my chest. This has definitely encouraged me to try retinol from other brands, and maybe even repurchase this. This product 100% makes this subscription worth the cost for me.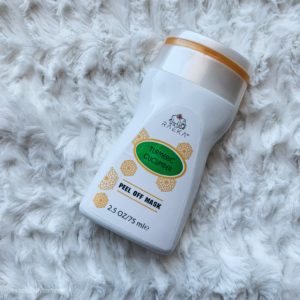 Raeka Beauty Turmeric Cucumber Mask $30 I love a good face mask, and this one is good. First, it smells sooooo nice and fresh without being overwhelming. Second, it dries super shiny and looks so fun in pictures. Third, I feel like it really left my skin feeling soft and smooth while looking clear, glowy and hydrated.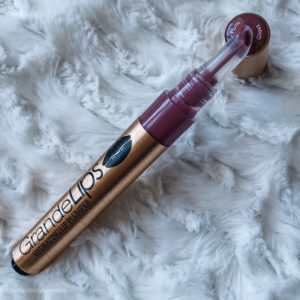 GrandeLIPS Hydrating Lip Plumper in Sugar Plum $27 Ever since I got their hydra matte liquid lipstick, I have been hooked on Grande Cosmetics. These plumping glosses are beautiful. They go on so smooth, are not stick, and look beautiful. The only things I don't like is the click-up applicator and the price ????????
Essentiel Elements Shower Gel in Fresh Neroli $29 This shower gel smells amazing! Not only that, but I actually feel like it cleans my skin and moisturizes it. I just love how fresh it smells while still leaving my skin soft and supple.
Purvari Organic Rose Petal Mist $18 This smells nice and isn't super strong. It feels nice and refreshing and does not mess up my makeup. However, $18 is a lot for this tiny spray bottle.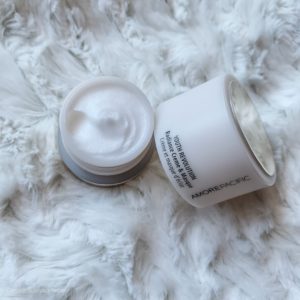 Amore Pacific Youth Revolution Radiance Creme $200 Before you freak out, the sample from Test Tube is actually only worth $32. That being said, I really was impressed with this creme masque. It feels so cool and refreshing when applied. It soaks in nicely and leaves my skin feeling amazing. However, I don't think I could ever spend $200 on a cream….
Miracle Fruit Seed Oil Hair Treatment $50 This is another sample size, where the real value is $15. I love this oil! It is lightweight and makes my hair look amazing! It hydrates and de-tangles, plus helps keep static and flyaway hairs at bay. I won't be purchasing this particular oil, but I am excited to try other hair oils.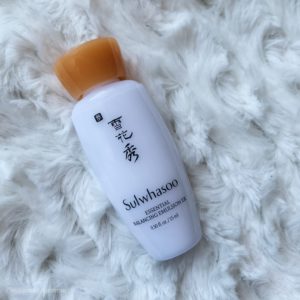 Sulwhasoo Essential Balancing Emulsion $63 Another sample size with an actual value of $7.56. This was a really small sample, but I don't feel strongly about it one way or another. Probably would never purchase it on my own.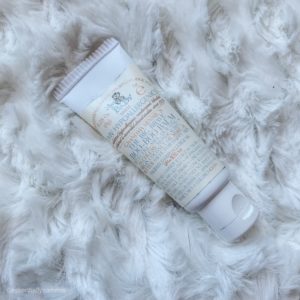 Grandma Minnie's Boo Boo Balm $17 Honestly, I do not think this is worth the money. This product is so tiny and just feels like Aquaphor. I do not think this does anything special and it did not heal my cracked hands any faster than lotion or Aquaphor.
Overall, this box has an actual retail value of about $260 for a total cost of about $40. Seriously, I think Test Tube Beauty is so worth it! Of all the products, I am so in love with the Sunday Riley Retinol, GrandLips Gloss, and the hair oil. These items plus the Raeka mask, totally make Test Tube 100% worth it to me. I am so excited to be able to try these products for such a killer price and I cannot wait to see what the May box will bring.
What are your go to skincare products? Will you be trying out Test Tube Beauty?
Like this post? Check out my Halo Beauty Review and Trials